Wendens Ambo
A Village and its Church
This website has been set up with two aims – to illustrate the increasingly well-documented history of this small village in north-west Essex, and to support a long-term project to enhance and develop its historic church dedicated to St Mary the Virgin. We have recently received grants from the Heritage Lottery Fund and other sponsors to restore this charming and historic church and to secure its existence for future generations. The initial phase, now completed, has been to undertake major repair and restoration work to the roof of the tower and its spire.
As part of the bid to the HLF, the village organised a heritage project to raise awareness of the history of the village.  This took the form of a "Community Dig" under the guidance of professional archaeologists from Cambridge University. In mid-August 2018, families from the village dug test pits in their gardens and on public land to discover what history might be lying beneath their feet.
Visiting our Church
The church is normally open for visitors during daylight hours.  A short history of the church is available for a modest sum, and a simple guide highlighting the stages of development of the church is available to consult while you are there.  If you are planning to visit for a specific purpose – to see a family grave, or for genealogical or historical research, you may wish to contact the church beforehand.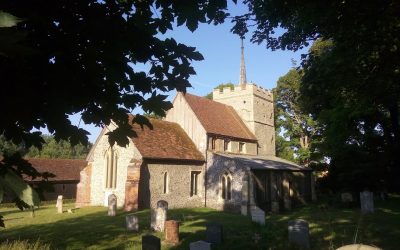 Following the sudden tragic death of our vicar, Revd Tim Hardingham, Wenden church is open Sundays and Wednesdays from 10 am to 3 pm for private prayer.  You are invited to sign the book of condolences, lay flowers in the memorial garden and offer your prayers for Tim...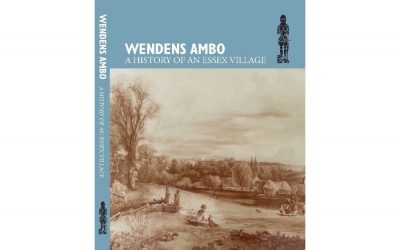 Two hundred copies of the new history of Wendens Ambo were made available in September 2019.  As of 1 December 2020 there are very few left.  If you want one of them, write to wendensambo.soc@yahoo.com.  It is priced at £20/copy.  (Postal charges will apply if the...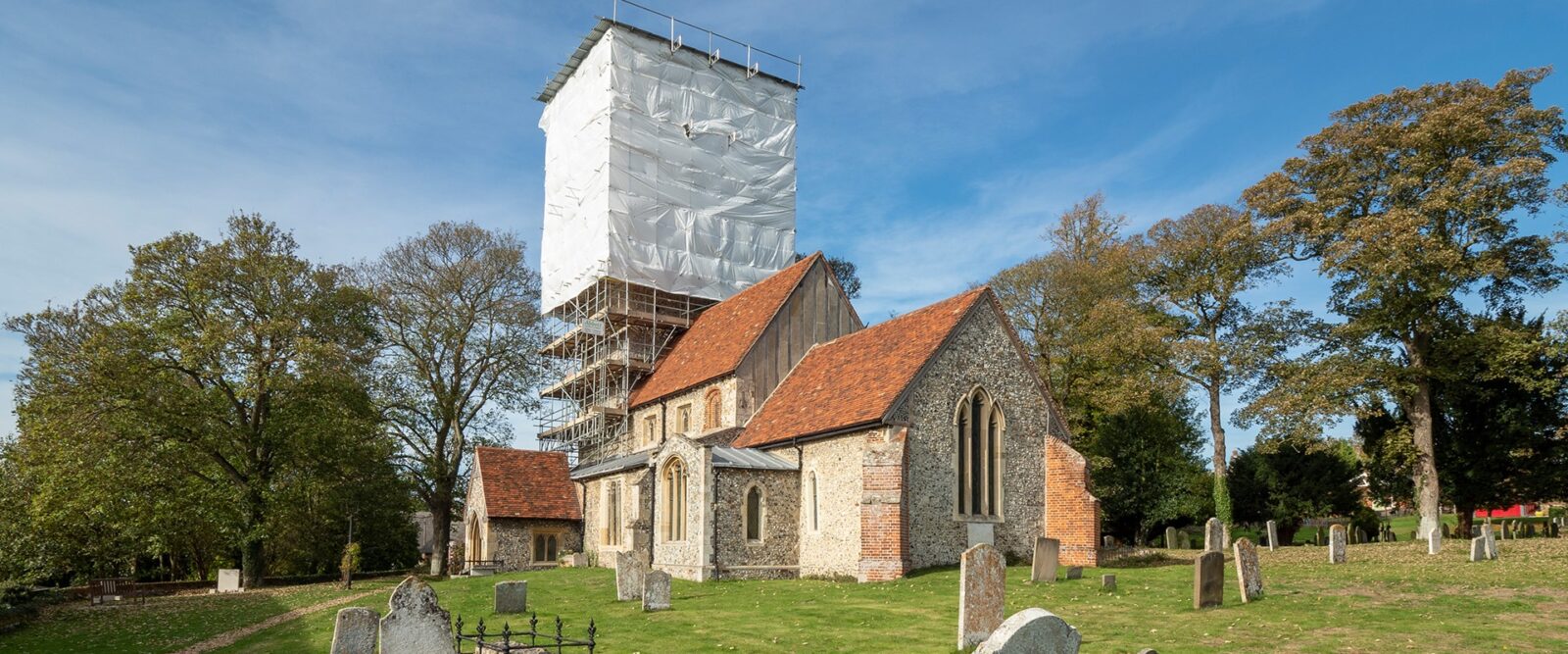 Recent Work
Over the last four months of 2018 the church tower was shrouded in scaffolding to enable work to the roof of the tower to be carried out.  The last time any major work had been done on it was in the late 1900s, though some remedial work was carried out on a very limited budget in 1955.  The overall cost of the tower work and the associated heritage project was something approaching £90,000.