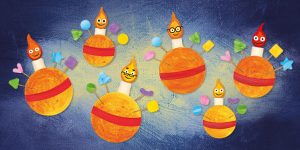 The annual children's service in aid of the Children's Society takes place on 1 December at 4.00 pm.  Children can make a Christingle and learn about the work of the Children's Society.
The celebration is an atmospheric and joyful occasion that people remember for years. We will sing Christmas carols and talk about hopeful messages with some simple prayers.
Because Christingle was specifically created with children in mind, the celebrations are the perfect event for children and families and can be enjoyed by people of all ages.
If you would like to find out more about The Children's Society, go to childrenssociety.org.uk